March 2005 Blog Archives
Thursday, March 31
7:59 AM The latest addition to our home page is called Lee's Traveler - and Mine.
7:56 AM If you are facing a test today (physical, spiritual, or otherwise), you simply must read this.
7:44 AM I will have an update on Bereket very shortly for all of you. He has successfully negotiated the first procedure, but the corneal transplant will be a far bigger event. My reading this morning took me to Mark 8:22-26, and I immediately thought of Bereket's two-stage healing. Let us continue to intercede on behalf on our dear brother in Christ.
Wednesday, March 30
7:55 AM Keep on pestering your parents, young lady. We'd love to have you move to the Old Dominion State!
7:50 AM Poet Ben Friedrich strikes a cord with me. After all, I used to surf with sand sharks in Hawaii.
Sharks are cute, sharks are cuddly,
A shark's only thought is to be my buddy.
Sharks are only nasty and mean
When they don't know I'm a human being.
A shark's diet consists of seal,
And maybe an occasional rusty wheel.
If ever a shark should rip off my leg,
making me walk away on a wooden peg,
All it would take is a little kiss
Right smack on the forehead of that fish,
And he would take his departure
Returning with my lately lost armature.
Bloody and swollen though it might be
I would still be quite utterly happy
Because I had fulfilled my biggest wish,
Making friends with the king of all fish!
7:29 AM I tell my Greek students they are getting two languages for the price of one. We don't really learn English until we learn a foreign language. We are also better able to
process information in other subjects. Verbal SAT scores are better. Personally, I regret not having taken a foreign language in high school. By the time I got to college and took Greek, the only foreign tongue I was familiar with was Hawaiian Pidgin, and even then all I could remember was "Aloha" and "Book 'em, Danno."
Here's a thought-provoking piece on the relevance of foreign language instruction in this day of monolinguals.
7:25 AM This week Kim is going cold turkey. A person is probably addicted to the Internet if he or she can select four of more of the following:
Feel preoccupied with the internet (think about it while offline)
Feel a need to use the internet with increasing amounts of time in order to achieve satisfaction;
Have an inability to control your internet use;
Feel restless or irritable when attempting to cut down or stop Internet use;
Use the Internet as a way of escaping from problems or of relieving a poor mood (feelings of helplessness, guilt, anxiety or depression);
Lie to family members or friends to conceal the extent of involvement with the Internet;
Jeopardize or risk the loss of a significant relationship, job, educational or career opportunity because of the Internet;
Keep returning even after spending an excessive amount of money on on-line fees;
Go through withdrawal when offline (increased depression, anxiety);
Stay on-line longer than originally intended.
7:18 AM Some friends of ours just visited historic sites in Richmond. Here are some beautiful postcards of vintage Richmond, including the White House of the Confederacy.
7:15 AM My son just added our farm to Local Harvest, a directory of organic farms nationwide. Here's the text he wrote:
Rosewood farm is father-son managed without chemicals, vaccines and hormones, with medications used only when an animal is sick. Our goats and cows are grass fed only with rotated pastures and hay during the winter. The chickens are cooped up at night and allowed to run around the farm during the day when we are at home (due to predators, we cannot let them out when we are gone), and are given grain to supplement the greens and bugs they get outdoors. We have eggs in all colors (brown, blue, green, and white) available year round as well as butchered chicken, goat, and beef at times. We also sell chicks and chickens of several breeds as well as young meat goats. Overflow garden produce is available occasionally. We welcome families to visit and see how their food is grown. Please call before coming.
And now for three cuties from our Boer herd. Edelweiss (on the right) is possibly my wife's favorite.
We've already had several dozen chicks hatch out this year, both naturally and (as in the photo below) from our incubator.
Tuesday, March 29
5:25 PM Nothin' like a nice relaxing evening at home with my dog.
5:25 PM Yesterday we had a chat with some friends about whether they should look for a property with an old house on it that they would restore, or just buy some land and then plan to build a new house. You can still find some restorable old houses in our part of the country, though they are getting fewer.
In 2001, only 8.3 percent of all U.S. homes were built before 1920, or roughly 9.9 million old homes out of the nation's 119.1 million housing units. Most of the pre-1920s homes are in the Northeast (4.3 million) or Midwest (3.4 million). There are fewer in the South (1.4 million) and even fewer out West (800,000).
By contrast, 19.1 million homes were built between 1990 and 2001. Almost half of those, 9 million, were built in the South. One of these is, of course, Bradford Hall (though we did try to make it look old!). We are moving old buildings to the property for use as our outbuildings, including the garden shed, the smoke house, and the carriage house (the photo below shows the latter structure being completed).
5:17 PM Hospitality is not optional for the Christian.
5:13 PM I just happened across the first Amazon.com review of my little book on the Gospels. If you're interested in reading it, click here.
5:10 PM My friend Lee Shelton, editor of Ever Vigilant, has launched yet another web project: this time a blog called The Contemporary Calvinist. All blessings on your new site, Lee!
5:05 PM Last night I had to have an MRI (of the brain, no less), so I can empathize with the editor of this blog.
Monday, March 28
9:28 AM We were blessed this weekend to enjoy the company of the Austin family from Abingdon, Virginia (clockwise, from bottom left: Jessica, Nathan, Jacob, Joshua, Dave, Joy, Julie, John, and Julia). John and Julie relocated to the South from California, like we did. For church all the ladies wore beautiful hats, and for Sunday's meal Becky prepared a wonderful supper of field peas, ham, rice, and green beans.
Last week Becky prepared Ethiopian food for the first time, and it was a huge success.
9:16 AM It's a sign of a fairly corrupt society when we think that we can usefully participate in whatever exists. Very frequently, what exists is antipathetic to what, as genuine Christians, we believe, or ought to believe. I am not merely referring to the dreadful scenes that fill our television screens, but what fills our computer screens as well, especially when it comes to news. Indeed, whatever comes out as "news" is more often fantasy than reality (e.g., Terri's "vegetative state"). I think it is important that Christians realize what this distorted view of realty is doing to people, especially in our churches. Let us not suppose that what is presented as factual objectivity is anything but an illusion. Instead, "Test all things" (1 Thess. 5:21).
9:12 AM Welcome back, Evan!
Saturday, March 26
12:27 PM I most emphatically agree.
9:12 AM I have nothing but the greatest respect for Reformed theologians like Dr. Clowney, who leaves behind a legacy of fidelity to the Scriptures that we would all do well to imitate.
8:37 AM SepCon2004 a success.
8:35 AM Maybe it's time to consider home education after all.
Parents have always had the instinct to protect their children from the harshness and vulgarity of the world.

Now I understand this. And I imagine a 24/7 home school that shields my child from the barrage of brand names, sale prices -- the shrill proselytizing of our consumer culture that shrieks especially loudly in December.
8:29 AM Thanks again to all my online friends. Your encouragement means a great deal to me.
Dear Pastor Dave,

It sure is painful to loose such a noble, constant friend.

A few years back for very similar reasons I had to put down my dear sweet chocolate lab, Hershel. He had been my daily companion for ten years. We went everywhere together, and immensely enjoyed each other's company. But then the time came when it was clear that letting him go was the only loving thing I could do for him, and it was ripping my heart out all the same. Then our Lord gave me this verse: Revelation 5:13, and after I read it (and read it again through tears) I heard our Father speak to my heart and ask, "What part of the words every creature don't you understand Rich?"

Praise God for His tender mercies! He gives us gifts of loyal, loving companions during our sojourn on this earth; and then lets us see in His word that they too will be gathered around His throne worshipping Him right along with the angels, elders, and a "multitude [of redeemed humanity] no man can number".

Hershel & I sure will enjoy hanging out in Heaven's pastures with you & Cody!

In Christ Jesus,

Your brother Rich
8:24 AM Here's a movie I think I'd like to rent and watch sometime with my family.
Friday, March 25
5:24 PM Lee Shelton explains why the Terri Schiavo case is so important.
5:18 PM Thought of the Day has an excellent discussion of teenage rebellion. Thank you, Miss Amy, for a very well-written essay.
5:16 PM Our Thoroughbred Traveler has had a difficult time without his buddy Cody. The two were practically inseparable. He is finally settling down and beginning to bond with some of the other farm animals.
5:04 PM The Lord Jesus graciously held off the rain for today's funeral and interment for our neighbor. I am humbled to be a part of such a caring circle of friends.
Thursday, March 24
4:24 PM Why blogging is good for you.
3:42 PM Today we said goodbye to Matthew, Dana, and little Miss Hanna McDill, who were visiting Bradford Hall for a few days. Matthew is one of my Ph.D. students and is pastoring near Cary, North Carolina. We enjoyed their fellowship immensely. We look forward to having all of my students and their families out to the farm in April for lunch and horseback riding.
Matthew and Nathan enjoyed a couple of chess games together. I'm glad Nate finally found someone to play with (I shore ain't smart enough).
Our new puppy "Sheba" having a bad ear day. She can't quite decide whether to wear them up or down.
8:58 AM This weekend we are really looking forward to welcoming John and Julie Austin (and children) to Bradford Hall. Julie has a wonderful website called Austin's Parenting With Purpose. They are visiting Civil War sites in this part of Virginia and (thankfully!) are able to make a slight detour to be with us on Resurrection Sunday. We are looking forward to meeting this delightful family.
8:43 AM POCKETS OF INCURABLE PAIN: I have a good friend in cyberspace who is going through some deep waters at this time. Like him, I too am the child of divorce. My father left when I was three. I don't ever recall seeing him or talking with him. I live daily with a gnawing ache that seems to never go away. Larry Crabb once said that even in the happiest of lives there are deep pockets of incurable pain. He is right. Suffering is not the exception but the rule of Christian living (1 Thess. 3:1-5). Sometimes we are "beaten low" by the storms of life, but God allows this so that we might be stripped of all that this world has to offer. My friend, you and I must remember that one day we shall be like Him. That is His promise, and that promise brings peace. Meanwhile, we go to Him on a daily (hourly?) basis, weary and heavy-laden, and there we find rest for our souls.
The Lord bless you, dear brother, and may He clear a path through your doubts and questions.
8:29 AM WE ARE COMMUNITY: This has been a bad yet good week here at the farm.
The same day that my horse died the farmer across the road passed away suddenly from a heart attack. He was 87. Mr. Lewis was one of the first to welcome us into the community. He was a great neighbor and friend. His services will be held tomorrow. The family has asked me to preach the funeral.

Another neighboring farmer, Mr. Hobgood, drove his backhoe to our farm through the rain yesterday morning so that we could bury Cody.

The local vet, Dr. Dahl, faced with a very sensitive task, was the epitome of courtesy, kindness, and professionalism.
I thank God for all of these neighbors.
Truly, we are community.
Wednesday, March 23
1:02 PM O the bliss of receding hairlines.
We are told that the hairs of our heads are numbered (Matthew 10:30). This divine hair tabulation must be rather easier for some of us who have fewer of them than for others of you who have entirely too many. Still, it is a marvelous doctrine. As a kid living on the buckle of the Bible Belt and wearing my hair somewhat longer than now, I can remember looking at my comb and hoping that the recount now made necessary would not strain the divine omniscience to the extent that some rather more important event might be neglected. The classical Greeks with their four elements (fire, air, water, earth) believed that thinking was a fiery activity -- at least for men. Thus the blaze of every profound thought singed a root causing a hair to fall out never to grow again. I am myself often forced to recite this poem: "Our God is good;/ Our God is fair;/ Some men have thoughts;/ Other men have hair." These words were kept locked in the Attic Greek until translated by Professor Yul Brunner.
12:51 PM If you just have to see that movie, the Austins advise waiting for the video to come out rather than attending a movie theater.
11:46 AM The emails keep coming, with my heartfelt thanks.
Dr. Black, I weep with you, and I've never owned a horse. Cody was very special, wasn't he? Animals "love" us unconditionally, and we are blessed to share a few years with them. While it is said they have no "soul", they surely have heart! Personally, I want ever animal I've ever loved to be a part of the new heavens and the new earth. I have a very strong feeling my Abba will give me the desires of my heart!
11:13 AM This essay on honorific titles is well worth reading.
10:57 AM Here are some details about the 12th ANNUAL SOUTHERN HOUSE CHURCH CONFERENCE in Florida:
• What: A seminar and workshops focused on the basics of New Testament Church life.

• Who: Steve Atkerson, Larry Carter, Mike Indest, Beresford Job, Jonathan Lindvall & Jon Zens will teach.

• Where: Lake Yale Retreat Center, Florida (near Orlando).

• When: May 20-22, 2005

• Why: To equip believers on such church life basics as interactive
meetings, full meal Lord's Suppers, consensus governing, living-room sized churches, New Covenant giving, divine order, etc.

• How: Conference is free. Retreat Center day use fee: $5, Room & Food
$119. Registration required!

• More Info: Go to www.ntrf.org (click the "Conferences" button) or
contact Rick @ 941-697-7151
10:55 AM Bereket's eyelid continues to heal well. Here you can just make out the skin graft on his right eyelid, which is still black and blue. Now that his eyelid can close he is ready for his corneal transplant.
10:46 AM WHO'S RESPONSIBLE? To be a biblical man we must reject passivity. Yes, we're afraid, yes, we're unable, yes, we're inadequate. Adam was a passive man. When Eve was tempted he was present, but he stepped backward. Something kept him from stepping forward and assuming responsibility. Courage is not the absence of fear. It is doing what is right even when you are afraid. It's a discipline that I have to embrace. Today, this day, I need to step up to the plate and move forward with courage. I can't wait for everything to catch up to me. And I must accept responsibility for the outcome -- good or bad.
So who's responsible? I am.
10:32 AM Thank you to all who sent their condolences about the passing of my horse Cody yesterday. We bury him this morning.
Tuesday, March 22
8:32 AM The problem with misquoting the Church Fathers.
8:24 AM What's wrong with this picture?
"Worship Service"

"Minister of Music and Worship"

"Contemporary Worship Style"

"Worship Guide" (formerly "Bulletin")
When we think of worship we think of the Lord's Day. Of Sunday. But worship is really all that we do as believers. It is Christian living in its entirety. The essence of worship is living a life of obedience and service to God. It is a God-centered life. It embraces, yes, what we do when we meet together as a church, but it embraces what we do on our own -- at work, with the family, in our neighborhoods, at our computer terminals. When we conduct ourselves in ways pleasing to God, then we are worshipping. God becomes central to everything.
How is such a life possible? "By the Spirit of God" (Phil. 3:3). We have the Holy Spirit in our heart. The Spirit brings God into every area of our life. He does this so that God might have first place in our life as a whole.
Are you worshipping only on Sunday?
Monday, March 21
6:54 AM Lee Shelton's Paleoblog recently featured a DBO essay. Lee also has his own website: Ever Vigilant.
6:50 AM I thank God for the stand this Southern Baptist church has taken.
6:48 AM Last week we translated and examined the little book of Philemon in my Ph.D. seminar. Here's a church that takes this epistle seriously.
6:45 AM I am currently completing an essay entitled How to Abandon New Testament Christianity in Ten Easy Steps.
6:32 AM Quote of the day (Richard Weaver):
Their institutionalized world is a product of toil and discipline; of this they are no longer aware. Like the children of rich parents, they have been pampered by the labor and self-denial of those who went before; they begin to think that luxuries, though unearned, are rightfully theirs.
6:26 AM The newest addition to our home page is called Enjoying Nature Without Worshipping It.
6:24 AM The latest from Thomas E. Woods, Jr.
6:18 AM Last Saturday's birthday bash was loads of fun. I cooked my son his favorite
breakfast, and mom prepared his favorite supper. Then Nate and I worked all day gathering the pines we had cut down (some 43 of them) and clearing the edge of one of our hay fields (yielding a trailer load of fire wood for next winter). Nate, how grateful I am to the Lord Jesus for giving me such a wonderful, godly son. You grew up that way despite having a very imperfect dad, and thus you are a marvelous testimony to the grace of our wonderful Father.
This week, while I am off of work, should be busy and fun. We will be disassembling an old two-story log barn on a neighboring farm for reassembly here at the farm as the center portion of our new horse barn. We are drawing lots of inspiration (perspiration?) from this website. We are also expecting more guests at our retreat center at Bradford Hall. The weather in the Virginia Piedmont has been absolutely gorgeous.
Saturday, March 19
8:10 AM God's Word should be so central to a godly family that they should naturally talk about Him while they are performing the most menial activities (Deut. 6:6-9). Moreover, they love being together, worshipping God in their daily lives. I think Rick Saenz would agree:
There are real differences between handing your child a Happy Meal and cooking him a dinner, between handing him a book on tape and reading it aloud to him, between sending him off to music lessons from an expert and making your own halting efforts to teach him yourself, between handing him someone else's booklist and making one of your own for him, between sending him off with on a hike with the scouts and going for a walk with him yourself. Those differences are to be treasured, and we should think carefully before depriving ourselves and others of them.
8:08 AM Update on Bereket: My wife spoke with him briefly on the phone this week, and two days ago we received out first email from him (translated by a friend). Here are some brief excerpts:
How are you my mom and my dad back there? I always think about you and praise the Lord for giving me such kind and generous people in my life.

I know now the love of Jesus Christ and I am ready to preach his words wherever I go because there are many whom I know who do not know the right way for salvation. If the Lord heals my eyes, I will read/preach his words.

I have started praying before I go for sleep, and in the morning before I start my day. I pray and praise the Lord before I eat my food too.
You can imagine how joyfully (and tearfully) we read this letter. Will you continue to pray for Bereket as he recovers from his first surgery and grows in his faith?
8:05 AM Apropos the Terri Schiavo case, Thomas Jefferson warned us long ago:
The opinion which gives the judges the right to decide what laws are constitutional and what not, not only for themselves in their own sphere of action, but for the Legislature and Executive also in their sphere, would make the Judiciary a despotic branch.
One day there will be full justice and punishment (Psa. 10:1618). Meanwhile, we still struggle against the evil in our own souls and the pervasive wickedness in the world.
8:02 AM The latest essay on our home page is titled Thoughts on the Anniversary of a War.
8:00 AM Saturday morning shout-out to our eldest son. Happy B-Day, Nate!
Friday, March 18
10:10 AM The ever-eloquent Carmon Friedrich on life and death issues. If I, who am perfectly well, am tempted to complain about a few aches and pains, what of the Terris of this world and all others whose lives might be snuffed out because judges play God? Is it a coincidence that my Bible reading this morning was in Lamentations 3, reminding us that God's mercies are "new every morning"? His compassions never fail. Can the death of yet another innocent bring glory to God? Sickness and death to the glory of God? Surely this must be true. As Corrie ten Boom used to say, "God has no problems, only plans." If He must use this atrocity to mobilize Christians to prayer and action, then so be it. But woe to him whose hands are bloody!
10:05 AM Jim Cutler's latest -- Hog Haven -- makes some telling points about the hog industry. He prefers hogs grown "on [good ol' fashioned] dirt."
9:50 AM Some excellent thoughts on authority -- who has it, and what is it? -- by Matt McDill:
Do Elders Have Authority?

The main question for me is the issue of the "authority" of the elders and how they lead. David Black writes,

[The early Christians] understood each church to be an extended family (an institutionalized church was unimaginable) that practiced plural male leadership. This eldership was non-hierarchical (each elder was equal in authority to all the other elders) and arose from within those churches the elders would lead. Because the Lord Jesus is the head of the church (Col. 1:18), the elders led by example, not by "lording it over" the church (1 Pet. 5:2). An elder's authority lay solely in his ability to "persuade" with the truth of the Word of God (see the use of peitho, "persuade," in Heb. 13:17).

I agree that a plurality of male leadership is described in Scripture. I also see the wisdom of the elders having equal authority. That is where the question comes: we have just said that elders have authority, albeit equal. What is the nature of this authority?

The NT clearly lays out certain lines of authority that are related to responsibility, leadership and accountability. Those who are given the responsibility of leadership will be held accountable for how they lead. Those who are under that leadership are commanded to submit to those leaders. Believers are called to submit to elders, husbands, and fathers, for example. This indicates that there are lines of authority.

A distinction should be made, though, between authority and power. By authority, we may mean that a person has the right to do something or lead. But power is the ability to lead and influence others. Do elders, husbands and fathers have authority, power, or both?

I would suggest that, as we have stated above, each of these leaders has

authority

, the right to lead. It seems, though, that only a father has

power

. He is the only one who can

make

those who follow him obey, at least while they are little children. Elders and husbands have no recourse for lack of submission; they cannot

make

the congregation or wives submit. It does not appear that Scripture grants any

power

to elders or husbands. The Bible emphasizes that the role of leaders is that of a servant. It is important to remember at this point that church discipline is not an act of the elders, but of the church body (See Matt 18; 1 Cor 5; 1 Thess 5:12-14; and David Black's article "

Who's Responsibility Is It to Admonish the Unruly

?"). So elders do not have the

power

to discipline a believer that does not submit to their leadership.

To say that there is no "office" of pastor and that there should be no clergy/laity distinction does not mean that elders do not have authority (the right to lead). A proper understanding of the church's leadership is essential to a healthy New Testament church. Let us continue to strive to conform the practices and leadership of our churches to that which is given in the New Testament.
This weekend, let us all make sure we are esteeming highly those who stand before us and who lead us in love, for their work's sake (1 Thess. 5:12-13) and for the glory of the Chief Shepherd (1 Pet. 5:1-5).
Thursday, March 17
6:42 AM For Paddy's Day:
Christ with me, Christ before me, Christ behind me,
Christ in me, Christ beneath me, Christ above me,
Christ on my right, Christ on my left,
Christ when I lie down, Christ when I sit down, Christ when I arise, Christ in the heart of every man who thinks of me, Christ in the mouth of everyone who speaks of me, Christ in every eye that sees me,
Christ in every ear that hears me.
6:32 AM This is a must read for all children of divorced parents. Once again, Evan, I cannot thank you enough for your honest yet hopeful tone. It is a blessing to see. You and I and many others who live victoriously with such handicaps simply respond to God in faith and receive His all-sufficient grace for the odds against which we must struggle. God bless you.
6:29 AM This is one of the most important essays my friend Chuck Baldwin has written. Chuck's warnings must not go unheeded by true conservatives.
However, as with the Roe decision in 1973, it appears that an activist judiciary will once again defy the will of the citizenry and give its blessing to the horrific killing of innocent Americans. They must assume that since the American people have come to accept the thought of helpless, unborn babies having their heads and limbs cut off while in the womb, we will also come to accept the thought of helpless, handicapped adults being allowed to starve to death while in a hospital. One can only wonder what is next.
6:25 AM The Dead Sea Scrolls to the Bible in America exhibit is now showing in High Point, NC. It has been extended to April 10th. Highlights include:
EARLY PRINTED BIBLES
• Gutenberg Bible Leaf from Isaiah, 1455
• The 1519 Erasmus Greek Latin New Testament
• The Luther Bible of 1536
• A Tyndale 1526 facsimile (1862) New Testament
• Tyndale "Matthew's" Bible of 1549 • The Coverdale "Great Bible" of 1539 with Second Edition of 1541
• Tyndale New Testament 1553
• Tyndale's Wicked Mammon
• "Geneva" Bible of 1560
• Cassiodoro de Reina First Spanish Bible of 1569
• Douai-Rheims (Catholic English) Bible of 1582 & 1609-10
• Queen Elizabeth's "Bishops' Bible" of 1568
• The first edition King James Bible of 1611, grand pulpit folio
• All five folio editions of the King James Bible (1611, 1613, 1617, 1634, 1640/39)
• First Printed Edition of a Wyclif New Testament (1731)
• A 16th Century folio of Foxe's Book of Martyrs
AMERICAN BIBLES & AMERICANA
• The Eliot Indian Bible, 1663
• The Christopher Saur Lutheran German Bible, 1743
• The first English Bible in America: The "Bible of the Revolution" printed in 1782 by Robert Aitken
• The first America Catholic Bible, 1790
• The first American "Family Bibles" - Collins, Thomas, and Brown.
• The first American Hebrew Bible, 1814
• The first American Bible printed by a woman, 1808
6:20 AM In April, Radio America will launch a new program hosted by Michael Peroutka and John Lofton that will cover news from a God-Family-Republic perspective. I thank the Lord Jesus for opening this door of opportunity for my dear colleagues and friends in the Constitution Party. The apostle Paul was always moving "with hands outstretched to whatever lies ahead" (Phil. 3:14), and so should we.
6:14 AM Last night my wife cooked the most delicious meal out of rice and our own farm fresh chicken, and the night before we had a tremendous meal of chili -- Tex Mex style -- prepared from our own goat meat. All of it was accompanied by vegetables grown on the farm. Farm fresh food just tastes soooo much better, doesn't it? Thanks, honey!
Tuesday, March 15
6:40 AM Completed my zillionth reading of the Hound of the Baskervilles last evening while enjoying ice cream with my wife, son, and doggie. The story line is, of course, quite secondary to the masterful prose one encounters in the writings of Sir Arthur Conan Doyle. To wit, this line from the final chapter:
Never in the delirious dream of a disordered brain could anything more savage, more appalling, more hellish be conceived than that dark form and savage face which broke upon us out of the wall of fog.
Young people, you won't want to miss this classic of English literature (click on the photo for link)!
6:37 AM My favorite spots were Pupukea and Flies (on the North and South Shores, respectively), but Kailua also had some great surf, including a shore break, reef break, and island break. For a discussion of why Oahu has such good surf, go here.
6:34 AM The Christian's view of the law is the topic of Stiles Watson's latest entry at his excellent website, Faith and Dominion.
6:32 AM Brian Jonson examines Rick Warren's "exponential growth" teaching.
6:30 AM Wednesday morning shout-out to Scott Brown and team who are in the Pacific visiting Iwo Jima and various other islands (including my personal favorite). Maikai kakahiaka! Catch one for me, bro.
6:27 AM I've been thinking of Bereket lately, praying that his roots would grow deep down into the faithfulness of God's loving plan for him. He has been chosen, I believe, to
display His unique Masterwork in a very special way. May he realize that he is not his own; he is bought with a great price. How I look forward to seeing him, Lord willing, this summer along with my wife.
Meanwhile, we have received a note with the names of 18 church leaders in Southern Ethiopia who can read their Bibles again thanks to the glasses donated by our friends and delivered when we were in Ethiopia last year. We are now told that there are 50 more people requesting reading glasses of various strengths. A "glasses" ministry, we might call it -- and these glasses are for reading the Scriptures, not for watching some inane program on TV. And I'm going to Ethiopia to teach them?
6:23 AM I'll be preaching the "Ishtar" Sunrise Service message at a meeting of several of our local churches. My message will be similar to what Ruthanne recently posted: Let's call it "Resurrection Sunday," and let's celebrate it weekly.
6:21 AM Welcome back, JP!
6:20 AM Blogging continues to grow at a phenomenal rate. Technorati is now tracking over 7.8 million weblogs. Over 30,000 new blogs are being created EACH DAY.
6:17 AM Here's an interesting essay on the spiritual dangers of blogging. These include:
Self Aggrandizement
Envy
Argumentativeness / Competitiveness
Substituting / Neglecting Physical Community
Disaggregating Theory and Praxis
Ghettoizing Dissenting Voices
Confusing Popularity with Substance
Reverting to the Mean
6:15 AM The latest addition to our home page is entitled Profs Without Borders.
6:12 AM A leper -- an untouchable -- came to Jesus, begging, pleading for help. Jesus not only healed the man, he touched him. How many times have I come, pleading for forgiveness, begging for help, and each time the Lord Jesus heard me and delivered me. How, then, can I remain unmoved by the poor and suffering about me?
It is not merely an error but a heresy to suppose that a devout life can be untouched by the world's suffering.
Monday, March 14
6:30 AM I just received copies of the Russian version of Using New Testament Greek in Ministry. Although the Greek and Russian alphabets are similar, I can't read a word of it.
6:29 AM My heartfelt condolences to the family of Dr. Stanley Grenz. I disagreed with many of Stan's views on the Bible and culture, but I always admired his courage to speak out on the issues of the day.
6:27 AM Lately I have received several emails asking me about my views on baptism. I feel an essay coming on....
6:24 AM My good friend Buddy Walker hits the nail(s) on the head -- again. (The Evanhead thinks Buddy deserves his own blog. Wouldn't you agree?)
I just re-read this article and was struck by this line;

"King George had provoked many of these men to leave England by
demanding that they submit to licensing by the crown."

I wonder if this was so very different from what we have today where
churches submit to government regulation in order to preserve their
tax-exempt status? Wouldn't it be better to pay the taxes and have real
freedom of speech and worship? Or better yet, if there were no church
buildings, there would be nothing for the government to tax would there?
That's where I see a tremendous benefit from house churches. Think of
the zillions of dollars that would be freed up to do some real work for
the Lord. No taxes, no utility bills, no building or grounds
maintenance, etc. The only "expense" would be gifts to missions work.
Wow!

I doubt if I will ever be part of an organized "church" again. Right now
I'm reading Thomas Watson's "trilogy" if such it can be called. "A Body
of Divinity," "The Ten Commandments," and "The Lord's Prayer." Much,
much better than such time-wasting trash as Rick Warren puts out.
There's no better writing in the world than the old Puritans aside from
the Bible. It may sound hard to believe that one can get excited reading
a book written over 300 years ago but it's true.

In Christ,

Buddy<//><
6:21 AM Yesterday my son and I worked on the fencing for my wife's new garden. We are using cedar uprights, rails, and pickets -- it looks really quaint. In the next two weeks we will be buying the railroad ties, sand, soil, and compost to set her beds in preparation for this summer's crop of both edibles and adorables. My wife is also planning a beautiful arbor and climbing rose bush where she and her friends can sit and sip tea.
Next job: The horse barn and chicken/turkey coops.
6:17 AM Η γλώσσα νεοελληνικοου είναι απλή εάν έχετε μελετήσει τα αρχαία ελληνικά!
6:15 AM Toni makes some important observations about the way we "do" the Lord's Supper.
Feast or Famine? A Look at Our Culture and The Lord's Supper

What has happened to us that now we eat broken matzo crackers and drink Ocean Spray or Grape Maneshewitz in little plastic cups? Could it be that our predictable, meager portions are the sober symbolization of a greater spiritual starvation, much more grave than we have realized? Could it be that all of our fellowship church suppers, hospitality, fancy china, tablecloths and folded napkins, dads carving turkeys and roasts at family dinners, poetry reading and other family dinnertime rituals are our way of trying to connect with this commandment that's written on our hearts as God's people? What are we as the Lord's people teaching the world about the His Supper? Although it is not for them, they know we eat it, and they have a general idea of how we go about it. They see a God who for 20 minutes monthly or quarterly feeds people ages 13 and over crumbs and a thimble of juice. And as God's armory we wring our hands and wonder why we are powerless to end infanticide and sodomy and make our enemies flee before us seven ways.
Monday, March 14
10:21 AM My friend Evan related an interesting experience about the power going out at their church. I recall the first church I preached in during my Ethiopian trip. It was in the the city of Dilla, where power outages are not uncommon, and when I arrived at
the church building I was informed that the PA system was down due to lack of electricity. As I got up to speak to about 2,000 people, the first thought that came to my mind was to say: "I'm told there's no power here today. Well, I'm here to tell you there's plenty of power -- Holy Ghost power!" And it was true. The Lord Jesus gave me the ability to project my voice in such a way that the auditors, including those in the outside courtyard, heard every word spoken. Isn't that just like our God -- to give us special strength in the midst of our "power outages"?
9:53 AM Have you checked the Dow lately? The ticker tape just keeps getting better and better!
9:50 AM The latest essay on our home page is entitled Building Christ's Church: His Way or Mine?
9:47 AM Ruthanne has posted some excellent thoughts on the problem with modern youth programs. As a follow-up, please check out some of these essays on the age-integrated church found at our Unleashing the Church page.
Age-Integration
9:35 AM Just for fun....
While sitting at your desk, lift your right foot off the floor and make clockwise circles.

Now, while doing this, draw the number "6" in the air with your right hand.

Your foot will change direction, and there's nothing you can do about it!
9:28 AM Speaking of hats, my wife consistently wears them to church and other places. She looks BEAUTIFUL in them.
9:20 AM Celebrate Francis Schaeffer, but please don't co-opt him for the GOP. I had the privilege of sitting at brother Schaeffer's feet in Switzerland and agree with most everything this author states about him.
9:15 AM As my son and I wend our way through the woods in search of cedars to cut, I, being taller, am often seen stumbling into countless spider webs. I finally found the perfect word for my reaction to this unpleasant experience at Sean Kelly's great website:
Arachnoleptic fit (n.):

The frantic dance performed just after you've accidentally walked through a spider web.
For more wacky (but true) definitions, go here. On a more serious note, Sean also posted this comment in his blog:
Finally, David Black wrote an excellent article titled, "Who Rules the Church?," that is definitely food for thought. I wish I had the courage to say this kind of stuff, but it sure puts you on the opposite side of the fence from most Christians. As I read (Psalm 146:3, Proverbs 29:25, Isaiah 31:1, Jeremiah 17:5-7), I'm coming to trust in man less and less, his doctrines, his creeds, his interpretation of scripture, and his prophesy and this leaves me feeling somewhat isolated. There was a certain security involved in having a pastor to back you up but now a I just trust God. And yet that is so much better. Lonely in a worldly sense because most people, including most Christians can't imagine being reduced to just having Jesus. And yet so much better, because He really does supply all my needs. Its like having a secret I can't share because hardly anyone understands it when I do. It's like having a special penny and trying to convince someone that it's all you need and they think they have it too along with a lot of other change in their pocket. But they don't understand that if they are not willing to give up everything else, they won't ever have it. And it doesn't really bother them because they have all this other change, but it bothers me because they don't know what they are missing. I cry a lot more these days.
I'm with you all the way on this one, Sean. In King Jesus -- here and here alone will we find the key to everything in life, most certainly not in any human or in any man-made Tower of Babel.
9:10 AM Now here's an incredible Bible links page.
9:04 AM This is soooo true!
Saturday, March 12
11:30 AM BREAKING NEWS!! Bereket's surgery was moved up. He had it YESTERDAY, and it was a complete success. Praises to our God! Here's the latest email from Ethiopia:
Bereket had his surgery yesterday and I visited him just after the surgery. He is doing good. He told me that during the surgery Dr. Yonas told him that things are easy more than they expected them to be. I also talked to him this afternoon. He is doing great. He is fine. I took pictures of him with the bandages on his eye. I will email you those pictures some time this week.

I am greateful to the Lord for allowing us to be part of this ministry. I am praising the Lord for what he has been doing for Bereket. The Lord is really good. I always get amazing whenever I think of you and the whole arrangments. Yesterday we had our Friday Prayer and Fasting day and we praised the Lord about Bereket's salvation and we prayed to the Lord so that he will be with him during the surgery (yesterday's) and the whole process of his surgeries and for his spiritual growth. I am planning to assign students may be two students per day to spend an hour each with Berket to teach him God's word and to help him to grow in his spiritual life. The Lord is so good in arraging the place here in the campus to stay with many ministers who is very much happy to help new beleivers to deepen their faith.

May God bless you and reward you for what you have been doing for Bereket!
I'll post pictures as soon as I receive them. Meanwhile, many, many thanks for your faithful prayers!!
Lord Jesus, make me childlike. I would be as trusting as a baby in the arms of his mother. Help me to forget myself and discover the joy of serving others in Thy name, for there are many Azanaws in this world of sorrows. Lay upon me Thy easy yoke. I would live for Thee this day and every day!
9:02 AM Women in the UK are giving up careers for home life.
8:34 AM For over 20 years the homeschool movement has been a prophetic voice calling women back to their God-ordained role of motherhood and keeper of the home, and fathers back to their role of providing for, leading, teaching, and cherishing their families. You would think that the church would have embraced this movement, but nothing of the kind has happened. Our program-driven churches see the homeschool movement as a threat to their age-segregated programs, from VBS to Sunday School to Youth Group to Children's Church. Rather than exhorting fathers to bring up their children in the nurture and admonition of the Lord, pastors view the homeschool movement as abnormal. They refuse to preach on the subject, and even the most popular Christian writers avoid it like the plague. Attempts to reconsider the pedagogy of a distinctly Christian education in the home are considered divisive ....
Read more.
8:06 AM For your weekend reading enjoyment (and I mean it, you will enjoy this essay, even though it is provocative):
HOPE CHAPEL PHILOSOPHY OF YOUTH MINISTRY
7:47 AM Don't forget that our Reformation Tour is now scheduled for September. This is a very good time to travel in Europe. We've also shortened the tour to 10 days and reduced the price.
7:32 AM Our little puppy Sheba is slowly but confidently adjusting to farm life, with Shiloh showing her the ropes. By the way, here's one reason we have dogs as pets and not (dare I even mention the word?) CATS!!!!
7:23 AM For one Episcopalian parish in Kansas, it has come down to this.
I wonder what General Lee would think if he were alive today.
7:10 AM A reader sent this comment on the Ten Rules for Christian Bloggers:
Dear Brother Dave: Thank you so much for your insightful message to "bloggers". I think it can be applied to the lives of all who want to follow Christ and be obedient to His commandments. Christians seem to be sleeping through these exciting times with no thought of what our purpose is here on this earth. Jesus said to occupy until His return and you have given us a mandate. I pray that I, for one, will put it into practice. Perhaps it is not too late to make a difference.

Keep up the good work and know that there are many out here that need and want this kind of reporting.
Thank you for these good thoughts. Let us say it again: Unworthy stewards though we are, we are to occupy until He comes. We have within us, by the Holy Spirit, the ability to serve Him if we would but listen to His overtures.
Friday, March 11
11:00 AM Tonight is the night we've been waiting for! My wife will be serving home-made Ethiopian Food!!!!! You kids would love it. You get to eat with your fingers! (Moms and Dads, Ethiopian Food is also very healthy. Check it out.)
10:51 AM I tend to agree with your third option, Mrs. Austin.
What if the church did away with the programs, for the most part but still maintained a sense of structure and wise planning? What if the families worshiped together, and when they socialize, what if they did it as families? What if the adults instead of sending their children off so they didn't hear something bad, instead...controlled their tongues and included their children in the discussions with other families?
10:36 AM Now this is just about the wisest statement I've read in a blog in a long time. Thanks for the reminder and for the encouragement, brother Evan!
To figure out what God thinks about it, I need to spend quality and quantity time with Him, particularly since He does not leave comments on my blog postings, and He does not show up on my Site Meter statistics.
Amen and Amen!
10:31 AM Thanks, Jennifer, for the good reminder that the most important thing is still the most important thing.
10:23 AM Lady Carmon, despite what others may say, I like your poetry. In fact, poetry is what we tried to produce in the International Standard Version New Testament whenever the Greek used poetic language instead of prose. (Check it out and let me know what you think.)
10:13 AM Praises to God for His goodness to Bereket (and to us)! Some planted, others watered, but God made it grow!
But all is on the very verge of a flood-tide of life, for the seed-vessel has reached its highest ministry now. The last wrappings are torn and from every rent and breach the bare grain is shed forth and brought into direct contact with the soil. Suddenly, as if by miracle, the quickening comes, and the emerald shoot is to be seen!
9:46 AM Please continue to pray for Brother Blessing -- for his eyelid surgery on Monday and, more importantly, for his growth as a new believer in the Lord Jesus. Below is a photo of Bereket worshipping the Lord in chapel at the Meserete Kristos College in Addis Ababa. The picture says it all, doesn't it?
9:34 AM Buddy Walker sent along these comments in response to our essay Borderline Christianity.
I would suggest that anyone who is trying to walk the fence and "push
the envelope" asking, "How far can I go and still be saved?" isn't. They
should read the first five books of the Bible and see how God expects
His laws to be obeyed. He wasn't playing games then and He isn't today.
"Can I play the lottery, go to night clubs, attend R rated movies (or
worse), flirt with other women or men, be a sodomite, etc, etc, etc. and
still be saved?" My answer. No. Read the Book. Read it all the way
through and you'll find the answer.

I've had this discussion with many, many people, mostly about TV and
movies and the answer I seem to get most often is, "Well there's a lot
of good programs on and I can ignore the bad stuff." Horse feathers! If
you watch it and hear it, it's in your brain forever. You can NOT clear
it out.

I'll get off my soapbox now. TV and movies and people ("Christians") who
think they're "not really all that bad" are my favorite peeve.
Buddy, I like your soapboxes!
9:15 AM DBO Contributors, take note! The 19 Rules for good Riting:
Each pronoun agrees with their antecedent.

Just between you and I, case is important.

Verbs has to agree with their subject.

Watch out for irregular verbs which has cropped up into our language.

Don't use no double negatives.

A writer mustn't shift your point of view.

When dangling, don't use participles.

Join clauses good like a conjunction should.

And don't use conjunctions to start sentences.

Don't use a run-on sentence you got to punctuate it.

About sentence fragments.

In letters themes reports articles and stuff like that we use commas to keep strings apart.

Don't use commas, which aren't necessary.

Its important to use apostrophe's right.

Don't abbrev.

Check to see if you any words out.

In my opinion I think that the author when he is writing should not get into the habit of making use of too many unnecessary words which he does not really need.

Then, of course, there's that old one: Never use a preposition to end a sentence with.

Last but not least, avoid clichés like the plague.
8:57 AM Here's one of my all-time favorite words:
lux·u·ri·ate Pronunciation Key (lg-zhr-t, lk-shr-)
intr.v. lux·u·ri·at·ed, lux·u·ri·at·ing, lux·u·ri·ates

To take luxurious pleasure; indulge oneself.
To proliferate.
To grow profusely; thrive.

---

[Latin luxurire, luxurit-, to be luxuriant, from luxuria, luxury. See luxury.]
The 23rd Psalm, then John 10 (the Lord is my Good Shepherd), then Psalm 19 (as I sat on the front porch that overlooks our pond surrounded by acres and acres of pines, watching the geese fly overhead or the horses water themselves), then ENJOYING the presence of the Lord Jesus -- luxuriating in the goodness of our blessed Redeemer! Joy inexpressible!
The believer who finds soul-rest in that moment-by-moment seeking after God will lead others past himself to that very same God!
Thursday, March 10
7:57 AM My wife and I enjoyed visiting the Cairo Museum, where King "Tut" (who was married at 9) lies in all his manmade glory. Now they are saying that he may have died of a broken leg instead of a blow to the head.
7:52 AM The editor of Jellybeans & Chocolate displays an attitude of gratitude for her mother-in-law. The burden borne by mankind would be a crushing thing without loved ones to lean upon. Blessings on you, Ruthanne, for publishing your comments for the world (and your M-I-L) to see.
7:50 AM If you don't think the Internet is a close-knit and caring family, check out this exchange between Evan Black and a couple of his cyber-readers. I absolutely love those who fling soul and body down in joyful abandonment to whatever the Father desires for them!
7:46 AM The first of its kind in 530 years. The photo below reminds me of when I used to go riding near our home in La Mirada (Los Angeles County). I usually dismounted at busy intersections, however!
8:57 AM One of my all-time favorite bloggers, Dr. Izzy Lyman, has an interesting post on the word "ordinary":
Unschooling in the Bible

"When they saw the courage of Peter and John and realised that they were unschooled, ordinary men, they were astonished and they took note that these men had been with Jesus." Acts 4:13, NIV version

The 'non-credentialed' followers of Christ transformed conventional thinking about spiritual traditions. Along those same lines, regular folk (read: homeschooling parents) have rescued American education from elitist captors.

Ordinary: It's a beautiful thing.
7:43 AM This Sunday I will again have the honor of being the guest speaker at Hebron Christian Church in Nelson, Virginia.
7:41 AM We welcome to Rosewood Farm our new billy named Rusty, a pure bred Spanish goat. We will be breeding mainly for meat this year.
7:34 AM Lady Carmon has a new addition to her Prairie Muffin Manifesto. It's amazing how many women out there are willing to say no to self and yes to Jesus and His demands on their lives. I salute you all.
7:32 AM Special word of thanks to Dr. Stan Monteith for having me on his Radio Liberty talk show Tuesday night. We had some good listener calls and some interesting discussions. As we saw, the main distinction between the church and the state has completely broken down in America. May God bring us to repentance as a nation.
7:25 AM The newest addition to our home page is entitled Borderline Christianity.
7:23 AM The lives of Robert E. Lee and Stonewall Jackson on DVD.
7:18 AM Can women engage in unofficial "teaching" via the Internet? Steve Atkerson has an essay that may help you decide that issue.
Obviously, women should not take on the role of authoritative instructors of doctrine, nor should they take on roles that would put them in positions of authority reserved for men in the church (e.g., the position of elder, judging prophecy, disputing with a teacher, making decisions by consensus). On the other hand, that a woman is not to teach does not mean that men have nothing to learn from women. The many prophecies given by God to women illustrate this (Ac 2:17; 1Co 11:3-16). Often my wife has shared with me her insights into Scripture – insights I had never before seen and which helped me in my understanding of a text. Although people do "learn" from prophecy (1Co 14:31), "prophets" are not fundamentally "teachers" (1Co 12:28-29). Even singing can be a form of teaching (Col 3:16) if we learn from the lyrics, but a singer is not really a teacher. An informal sharing of insights and thoughts does not place either person in the official role of "teacher." While not permitting women to teach or the have authority of a man, we must be careful not to limit other ministries that are completely open to women. The church would be severely crippled without their input!
7:15 AM Praise the Lord Jesus!
Read about Azanaw's conversion to Christ. (We now call him "Bereket"). And thank you for all the emails and prayers on his behalf.
Monday, March 7
8:57 AM My son just bookmarked this site. Looks promising, especially as we are considering planting alfalfa for the first time this year.
8:55 AM Praying for the Dows.
8:54 AM While living in Switzerland, here's one word we learned almost immediately upon arrival: putzen ("cleanse"). People putzen all day long. Putzen has, in fact, become something of an obsession. Here's one reason why.
8:52 AM So you're starting a new church plant. Are you legally required to incorporate? Find the answer here.
8:50 AM Language Trivia: The word UNIX, the name of a computer operating system, can be spelled out from the names of two letters of the Greek alphabet, XI and NU. The two letters are simply spelled in order backwards. Coincidence or intentional?
8:48 AM Here's some practice for all of you Greek students out there in cyberspace. See if you can translate the Nicene Creed:
Πιστεύω εἰς ἕνα Θεόν, Πατέρα, παντοκράτορα, ποιητήν οὐρανοῦ καί γῆς, ὁρατῶν τε πάντων καί ἀοράτων.
Καί εἰς ἕνα Κύριον Ἰησοῦν Χριστόν, τόν Υἱόν τοῦ Θεοῦ τόν μονογενῆ, τόν ἐκ τοῦ Πατρός γεννηθέντα πρό πάντων τῶν αἰώνων. Φῶς ἐκ φωτός, Θεόν ἀληθινόν ἐκ Θεοῦ ἀληθινοῦ, γεννηθέντα, οὐ ποιηθέντα, ὁμοούσιον τῷ Πατρί, δι' οὗ τά πάντα ἐγένετο.
Τόν δι' ἡμᾶς τούς ἀνθρώπους καί διά τήν ἡμετέραν σωτηρίαν κατελθόντα ἐκ τῶν οὐρανῶν καί σαρκωθέντα ἐκ Πνεύματος Ἁγίου καί Μαρίας τῆς Παρθένου καί ἐνανθρωπήσαντα.
Σταυρωθέντα τε ὑπέρ ἡμῶν ἐπί Ποντίου Πιλάτου καί παθόντα καί ταφέντα.
Καί ἀναστάντα τῇ τρίτῃ ἡμέρᾳ κατά τάς Γραφάς.
Καί ἀνελθόντα εἰς τούς οὐρανούς καί καθεζόμενον ἐκ δεξιῶν τοῦ Πατρός.
Καί πάλιν ἐρχόμενον μετά δόξης κρῖναι ζῶντας καί νεκρούς, οὗ τῆς βασιλείας οὐκ ἔσται τέλος.
Καί εἰς τό Πνεῦμα τό Ἅγιον, τό κύριον, τό ζωοποιόν, τό ἐκ τοῦ Πατρός ἐκπορευόμενον, τό σύν Πατρί καί Υἱῷ συμπροσκυνούμενον καί συνδοξαζόμενον, τό λαλῆσαν διά τῶν προφητῶν.
Εἰς μίαν ἁγίαν, καθολικήν καί ἀποστολικήν Ἐκκλησίαν.
Ὁμολογῶ ἕν βάπτισμα εἰς ἄφεσιν ἁμαρτιῶν.
Προσδοκῶ ἀνάστασιν νεκρῶν.
Καί ζωήν τοῦ μέλλοντος αἰῶνος.
Ἀμήν.
8:45 AM U.S. teens take their faith seriously but are clueless as to what it means.
8:42 AM Thinking of word origins and neologisms (as I do from time to time), I was recently dumbfounded. See if you can find the following monstrosity in this essay:
misunderestimate
8:40 AM Atheism is now declining. Apparently God is not so dead.
8:38 AM Now here's a new disease I do worry about sometimes:
Blogitis: An inflammation of the blog with ads, scripts, blogrolls, etc., resulting in load times of several minutes.
8:36 AM Just when you thought organized religion couldn't get any zanier, here comes Saint Death.
8:33 AM The latest essays on our home page are entitled Rejoice! and Dark Lights.
8:30 AM The woman who won't rest until she finds something precious she has lost.
8:25 AM Are you thinking about sending your teens to a youth group activity? You might want to think again.
8:23 AM Mr. Turner asks a very good question:
The Myth of the Family-Friendly Church

Most churches claim to be pro-family. And yet we split families up into distinct age groups at every opportunity -- rarely (if ever) providing any kind of intergenerational environment. We over-program parents -- often giving them the impression that if they were serious about their faith they would be out of the home at least two or three nights a week doing "church" stuff. We discourage young people from acting like full members of the faith community -- often even fostering a rebellious attitude towards those who are older than they are. We hire children's ministers and student ministers but not parents' ministers. We minister to parents as adults, but rarely do we minister to adults as parents. We may give lip-service to "family ministry" and teach an annual series on the family (usually on the Sundays between Mother's Day and Fathers' Day) but -- on the whole -- fostering healthy families where parents take responsibility for raising their children is not something we seem to take very seriously.

I'm asking you: Is your church really pro-family?
Saturday, March 5
8:34 AM A friend of mine thinks homemade bread is a "beautiful thing." I agree, brother!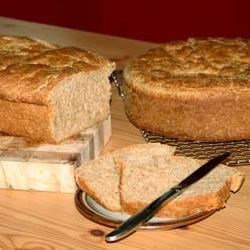 8:21 AM Whether or not you are planning on attending the Raleigh Uniting Church and Family Conference this April, you must read this essay by a 19-year old:
7:46 AM Poor Lady Carmon. Her abibliophobia has flared up again. But perhaps we have a misdiagnosis here. The "a" with which her supposed malady begins normally indicates the absence of something in Greek (the technical term for it is the "alpha privative," as in asymptomatic, asyndeton, etc.). The good Doctor therefore suggests a second opinion as to her ailment, for if she is really suffering from abibliophobia, then she is quite healthy indeed and lacking a morbid fear of books. At any rate, whatever your real ailment might be, Carmon, I hope you never get over your passion for books and your love of reading. What that in mind, here's an excerpt from For the Love of Books just for you:
But reading of course could be all-consuming--and however enriching the passion, books tempted me to imagine that they could insulate me from the world even as they drove me further into it--so that the love of books, like love in general, has perils as well as rewards as it did for the addict featured in a Los Angeles Times news brief under the caption MAN ALMOST KILLED BY LOVE OF BOOKS:

Friends and neighbors said Anthony P. Cima, the 87-year-old San Diego man who was buried under thousands of books in Sunday's earthquake, had recently counted volumes in his room and by his tally, there were 9,900 hardcover copies in his 12-foot-square hotel-apartment room...Fire Department spokesman Larry Stewart said it took firefighters about 20 minutes just to locate Cima's foot and another 20 minutes to get him out...

I wondered if this reader was oblivious to the world, in the grip of dementia, or if, for all we knew, so riveted by one last chapter that he simply could not put the book down.
7:33 AM Saturday morning shout-out to Kristen, JP, and Evan. Thanks for avoiding dry, dusty theological defenses of God. Your transparency is heartwarming!
7:26 AM Azanou (henceforth Azanaw -- we had been misspelling his name all this time!) has arrived safely in Addis Ababa and will be going to the Melenik II hospital on Monday for his eye assessment. As thousands of us can testify, it is often through the cup of suffering that we find God. I believe Azanaw may be on the verge of a wonderful discovery -- a miracle may come when "His servants shall worship Him; they shall see Him face to face, and bear His name on their foreheads" (Rev. 22:3-4). O blessed sorrows! O blessed Savior! As Edward Shillito put it:
"We must have Thee, O Jesus of the Scars!"
7:23 AM Contributions for Azanou now total $1049.92.
7:20 AM Charles Porter sent these along. Gave my son and me a huge laugh.
3-year-old teacher needed for preschool. Experience preferred.

Wanted. Man to take care of cow that does not smoke or drink.

Dinner Specials: Turkey $3.25 Chicken or Beef $2.75. Children $2.00.

Illiterate? Write today for free help.

Auto Repair Service. Free pick-up and delivery. Try us once, you'll
never go anywhere again.

Dog for sale: eats anything and is fond of children.

Stock up and save. Limit: one.

Man wanted to work in dynamite factory. Must be willing to travel.

For sale: antique desk suitable for lady with thick legs and large
drawers.

We do not tear your clothing with machinery. We do it carefully by
hand.

Used Cars: Why go elsewhere to be cheated? Come here first.
7:15 AM The difference between statesmen and politicians.
Restoring our original form of government will take a number of generations willing to pay the price of hard work. That is the subject of another paper. However, the point is that statesmen are like political prophets. They are a blessing when listened to, but seldom is that the case. The reason they are so rare is that few politicians are willing to suffer the cost of being a statesman.
7:12 AM Spent the whole day yesterday with my Beloved, shopping, running errands, dining out. Had a lot of catching up to do and had a great time doing it. We are especially excited about our plans for Ethiopia this summer (more later on that topic). A number of you have inquired about visiting Bradford Hall, and now that the Lady of the House is back we will be contacting you very shortly to arrange a time for your stay.
Oh yes, we also welcome to Bradford Hall little Miss Sheba, whom Shiloh is now manfully courting.
Friday, March 4
11:47 AM She's back. 'Nuff said.
Thursday, March 3
7:17 PM The latest essay on our home page is entitled Ten Rules for Christian Bloggers.
6:56 AM Here's the BBC Languages link some of you were asking for yesterday. It's a great way to brush up on a language you've learned or to start on a new one. No, you don't have to be a polyglot to be a linguist, but it helps. And remember:
Aller Anfang ist schwer!
6:50 AM Will Steve be forced to land in Hawaii?
6:48 AM You can download audio files of English accents and dialects here. (I'm still trying to find the one on southern Virginia brogue.)
6:40 AM I recently received an email from a friend who was asked if Baptists were a confessional people. I invite anyone who questions the place of creeds in Baptist history to read this essay by Matthew Allen in the latest issue of the Founders Journal.
6:38 AM While we're on the subject of antiques, Ruthanne, the following is from an actual classified ad:
"We buy junk and sell antiques."
6:36 AM Thursday morning shout out to T.G., who has only 7 more radiation treatments to go. I know it's like trying to poke a cat out from under the porch with a rope, but hang in there, brother. We love you.
6:34 AM Thanks for reporting a few broken links in my Reading Room, ladies and gents. I hope to clean things up this weekend.
6:28 AM
NOSTALGIA FILE: Amy's "which states have you visited/lived in/live in now?" quiz reminded me of my great adventures traveling by Greyhound Bus through these here United States. I did this twice -- when I was 12, and when I was 16. If you lived outside of the Continental United States, Greyhound offered the following not-to-be-missed deal: "$99 Dollars for 99 Days." We flew from Hawaii to California, then climbed aboard the Scenic-Cruiser and took off. Our travels led us from LA to Boston, from Dallas to the Dalles. After three months of this you were REAL tired of bus food, but it was a great chance to see the country and visit friends along the way. I figure I've actually driven through 45 states. Not bad for a bare-footed kamaaina from Oahu, eh?
6:25 AM Please join me in praying for our brothers and sisters in Eritrea who are in prison for their faith.
6:22 AM What headship is and is not:
The headship of the husband over the wife is inescapable. Husbands, you are the leader of your family whether you like it or not. Therefore, you must be obedient to God's word and lead in a specifically Christian manner. You are to be a loving, humble, servant leader who places the welfare (both spiritual and physical) of your wife above your own. You are to provide for your wife all the material things that are necessary for her to fulfill her responsibilities as a wife and mother. You are to be the spiritual leader of the household. This means daily family devotions, answering theological questions, choosing a truly Reformed church, praying daily for the family, guiding the education of the children, providing a Christian family library, etc. You are responsible for all the problems that occur in the home. Therefore, you must take the lead in communication and problem solving. Husbands, God has given you a great responsibility. If you are obedient and diligent in your duty as a husband and father the church and society will greatly benefit from it and most important of all God will be glorified. May God enable us by His grace and mercy to fulfill our covenant responsibilities.
If you're like me, gentlemen, this is raising the bar BIG TIME. But it is the ideal to which we must strive. The last sentence holds the one and only key:
...by His grace and mercy...
6:20 AM Is your church promoting the preeminence of Christ?
There is only one flock and one Pastor
John 10: 16

one body and one Head
Col. 1: 18

one holy priesthood and one great High Priest
Heb. 4:14ff.

one brotherhood and one Elder Brother
Rom. 8:29

one building and one Cornerstone
I Peter 2:5ff.

one Mediator, one Lord.

Jesus Christ is Senior Pastor,
and all others are His undershepherds
1 Peter 5:4
Wednesday, March 2
6:43 AM Only one more day!
6:40 AM Some "How to" tips for bloggers.
6:38 AM We pick up our new Sheltie this week. My wife named her Sheba. Shiloh caint hardly wait.
6:36 AM Long time DBO reader Buddy Walker sends along these book recommendations:
I recently read two books, "Rosanna of the Amish" and "Rosanna's Boys"
about the Amish of the late 19th and early 20th centuries. They
worshiped at a different house each Lord's Day beginning around 9 A.M.
or so and lasting until evening. They included a couple of hours or more
of preaching by usually, 3 different men, singing without instruments,
(although in German) a huge meal, more singing, praying, and another
meal. They made a day of it. Sounds delightful. Great little books by
Joseph Yoder. The second is more or less a duplication of the first but
with more detail on Amish life. Either can be read in a couple of hours
or so.

G'day and God's blessings,
6:34 AM I have always appreciated the message of 1 Cor. 12:4-6. Each of us has a spiritual gift, and that gift has been determined by the Holy Spirit. Each of us has a place in which to minister that gift, and that place has been determined by the Lord. And each of us has "effects" or "outworkings" (Greek energemata) -- that is, there will always be results when we are exercising our spiritual gifts in the place of the Lord's appointment, and these results are up to the "God who works all things in all." This teaching provides great relief from ever having to compare myself with anyone else. Two people can have the very same gift (teaching, let's say) and the very same place of ministry (a seminary, for example), and yet there can be completely different results from their work, results that are determined by God Himself. So let's leave the results to God. But let's be sure that we are exercising the right gift in the right place!
6:30 AM Wednesday shout-out to Darrell, a fellow paleoconservative. Anyone who can take on the Middle East, the Media, Iraq, and Immigration in one fell swoop has my admiration.
6:27 AM It's official -- GodBlogCon will be held October 13-15 at Biola University.
6:25 AM Our quote of the day comes from William Imboden:
[C]ivil religion is the misidentification of the nation of the United States with the covenant people of God. It is the casual assumption that America enjoys a special role in redemptive history. It is the confusion of the office of the political leader with the office of the spiritual leader. It is the frequent presumption of divine blessings without submission to divine judgment. It is the sublimation of Christian distinctives to a generic amalgam that conflates many faiths into a common national identity. It is as old as America itself. And it is not biblical Christianity.
6:22 AM Mark is bubbling away these days over at Gimmie Back My Bullets. Nice work, friend.
6:20 AM I was five years old, and the prop plane was about to leave Honolulu airport for the mainland, where we were to visit my grandmother in Ohio. I sat across the aisle from my mother, and we held hands as the aircraft lumbered into the air. I recall that I wept, not so much because I was scared during my first plane ride, but because I was leaving Hawaii -- the only home I had ever known.
Tomorrow a 14-year old will board an Ethiopian Airlines turbojet for a one hour flight from Gondar to Addis Ababa, and possibly a whole new future. My dear wife wrote him a lengthy explanation of what it's like to be in an airplane, but who knows what Azanou will be thinking. Will he be more excited than scared? Will he trust the doctor who will be accompanying him -- a stranger to him-- or the church leader -- likewise a stranger -- who will meet him at the airport? What will he think of the students of the Christian college where he will be staying for two weeks while his eye condition is being assessed? And what will he think when he hears that people in faraway America are accompanying him every step of the way -- not in person necessarily, but in their hopes, their prayers, their gifts?
Stay tuned. The adventure is just beginning.
6:15 AM Contributions for Azanou's cornea transplant now total $949.92. Many thanks, folks! John 13:35.
6:12 AM Images of Jesus? Bad idea. (Read this before you buy Gibson's Passion on DVD.)
6:10 AM The remarkable career of Patrick Henry.
6:06 AM A reader who loves surfing (apparently as much as I do) sent me these thoughts:
Hi Mr. Black. You're killin' me with all these wonderful ocean and surfing pictures!! I just love them!
Well, if you thought a picture of a three foot wave at Ala Moana was something, take a look-see at THIS! (This is just about my perfect wave, by the way -- Sunset Beach on the North Shore on an un-crowded day with a nice off-shore breeze blowing. I can still feel the spray!)
Tuesday, March 1
6:10 AM The latest essay on our home page is entitled Pastors As Shepherds.
6:08 AM Some great advice on decision-making from Oswald Chambers:
We need to rely on the resurrection life of Jesus on a much deeper level than we do now. We should get in the habit of continually seeking His counsel on everything, instead of making our own commonsense decisions and then asking Him to bless them.
6:05 AM Chad had the correct answer:
Trivia question: How do you correctly pronounce "Gresham"?

Answer: Gress-um

And Machen is pronounced May-chen.
Now try this one on for size: How do you correctly pronounce the "Ayn" in Ayn Rand?
6:03 AM Pehea oi? A good friend of mine is taking a trip to Hawaii and asked me a couple of questions. Here they are, with my answers:
Any thoughts for how to maximize the time there since you know the area?
The best way is to take me along as your GUIDE!!
As for surfing... I am terribly out of shape, but I do want to surf while there. Any thoughts for what breaks might be best for a soft fat old haole?
Surfing in Hawaii today is very territorial. You need to stay away from the west shore (Makaha, etc.). The locals will beat you to a pulp. As for the north shore, the conditions will be great -- for snorkeling. The best breaks will be on the south shore, and here you should probably stick to Ala Moana.... If you can, take a local with you wherever you surf!!
Have fun and be safe!
To whet your appetite, here's a photo of the fabulous "bowl" at Ala Moana (note, however, the absence of soft fat old haoles):